Sorin Lab News
Spring 2016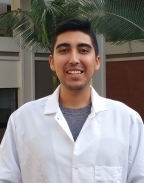 Sorin Lab System Administrator/Computer Science major Xavier Martinez was recently inducted into the RISE program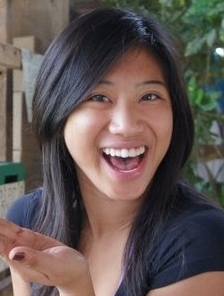 Lab alumnus Analisa Garcia has completed her Undergraduate Honors Thesis and is heading for USC Pharmacy School in Fall 2016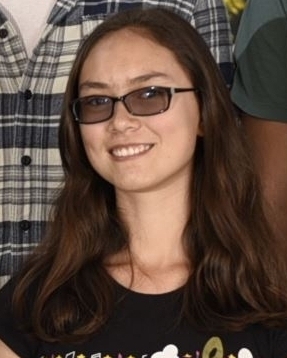 Sorin Lab researcher and Chemical Engineering major Angela Choy received a 2016 Boeing Academic Scholarship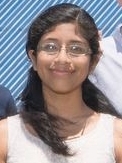 Biochemistry/Physics double major Yessica Gomez was awarded a 2016 Women & Philanthropy Research Scholarship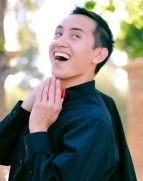 Biochemistry major Sean McCoy graduated with Department Honors and received the AIC Biochemist of the Year award
Fall 2015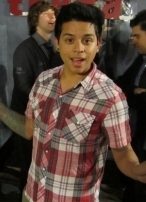 MS Physics major Walter Alvarado won Best Graduate Student Poster at the 2015 Far West meeting of the American Physical Society
Spring 2015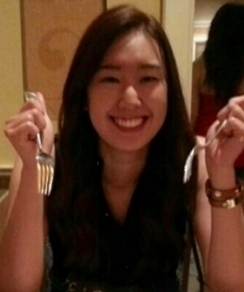 Biochem major Ji Won Lee graduated with Dept Honors and received the 2015 AIC Biochemist of the Year award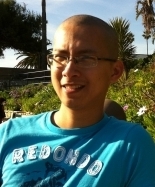 Sorin Lab biochemistry major Khai Nguyen was awarded the 2015 Hypercube Award for computational chemistry

Biochemistry major Dakota Rochelle received a 2015 Women & Philanthropy Scholarship to support his research in RNA folding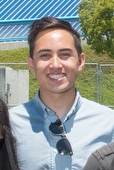 Sorin Lab researchers Sean McCoy, Analisa Garcia, Walter Alvarado received Departmental/College awards to support their summer research!
[ Click here to visit our news archive ]
Computational Biochemistry & Biophysics
Members of the Sorin Lab study the structure and dynamics of biological molecules via computer modeling and simulation. Using cluster computing and the Folding@Home Distributed Computing Project, we can apply a variety of models and methods to sample large numbers of independent simulations. Indeed, we are now capable of simulating some molecular events in dynamic equilibrium, making simulation a powerful tool with which to probe topics in molecular biology and biophysics, including molecular recognition and drug design, RNA and protein folding, and many other processes.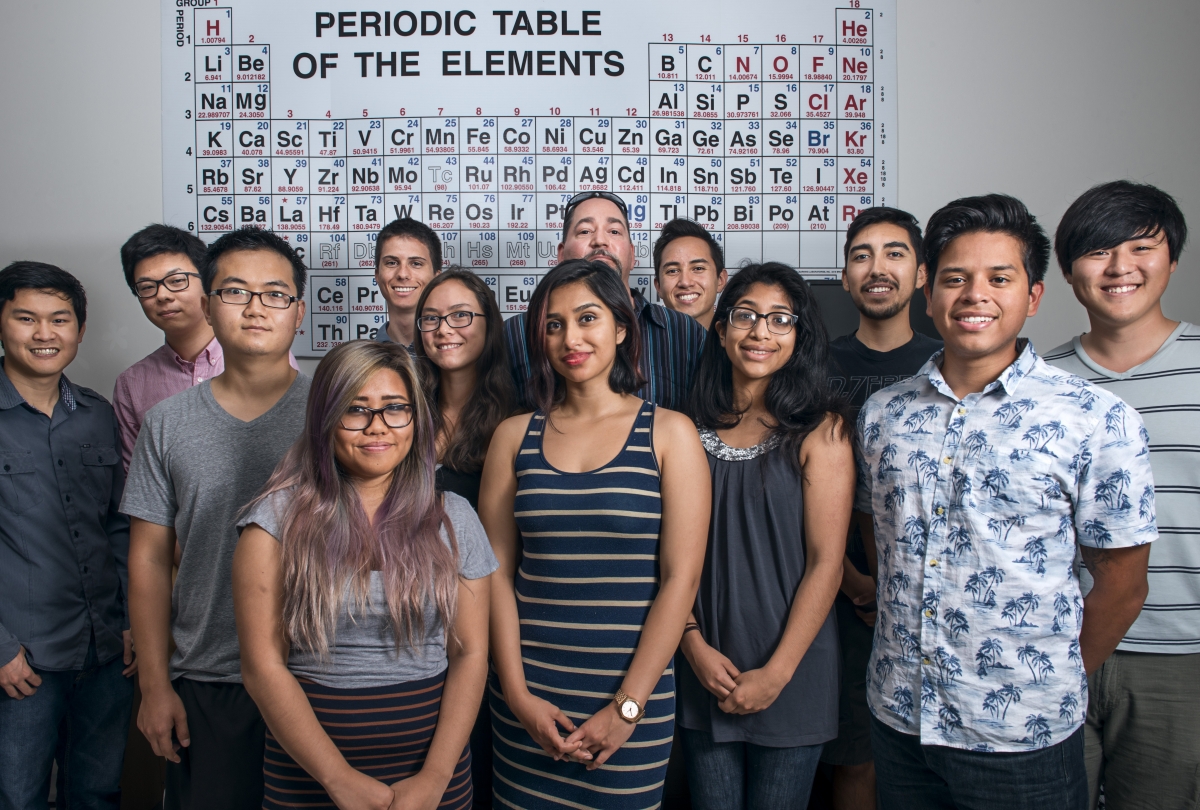 From left to right:
Aingty Eung, Dennis Chen, Sam Kim, Mariel Sanchez, Dakota Rochelle, Angela Choy, Naomy Marrufo, Prof. Eric J. Sorin, Sean McCoy, Yessica Gomez, Xavier Martinez, Walter Alvarado, and Brian Song.
Recent Publications
| | |
| --- | --- |
| | Gursharan K. Bains, Sea H. Kim, Eric J. Sorin, & Vasanthy Narayanaswami (2012). Biochemistry 51, 6207-6219. |
| | Vijay Pande, Eric J. Sorin, Christopher D. Snow, & Young Min Rhee (2008). Protein Folding, Misfolding and Aggregation: Classical Themes and Novel Approaches, Royal Society of Chemistry-Biomolecular Sciences. |